Speaker proposal applications are now closed. Thank you to the 70 people who submitted proposals.
Our speakers include:

» Philip Abernathy, Suncorp
» Mike Allen, Racing and Wagering Western Australia
» Udayan Banerjee, NIIT
» Alan Beacham, KM&T Australasia
» Adam Boas, Renewtek
» Julian Boot, Majitek
» Simon Bristow, Aconex
» David Broeren, NAB Wholesale
» Rowan Bunning, Software WithStyle
» Marina Chiovetti, ThoughtWorks
» Vaughan Coots, Swann Insurance
» James Couzens, Suncorp
» Nigel Dalton, Lonely Planet
» Justin Freitag, Australia Post
» Steven Gray, Spotless Group
» Shane Hastie, Software Education
» Steve Hayes, Cogent Consulting
» Vikas Hazrati, Xebia India
» Beverley Head
» Lachlan Heasman, ThoughtWorks
» Martin Kearns, Renewtek

» Mark Mansour, Agile Bench
» Kane Mar, Scrumology
» Harry McKenzie, Pickles Auctions
» Michael Milewski, realestate.com.au
» Adam Mostyn, BT Financial
» Jody Podbury, Suncorp
» Todd Porter, Smart Service Queensland
» Dhanji R. Prasanna, Google Australia
» Victor Rodrigues, Cochlear
» Riaan Rottier, Cochlear
» Katrina Rowett, Suncorp
» Craig Smith, Suncorp
» Jeff Smith, Suncorp
» John Sullivan, Sensis
» Jean Tabaka, Certified ScrumMaster Trainer & Agile Fellow
» Dave Thomas, Bedarra
» Richard Thomas, Queensland University of Technology
» John Townsend, NOPSA
» Pritida Vinod, Westpac
» Peter Whitfield, University of Sydney
» Jason Yip, ThoughtWorks
---
»
Test Driven Development Games
»
Agile Governance: Governing and scaling for success!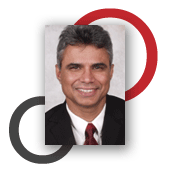 In his current role, as Agile Professional Development Lead and Agile Coach in Suncorp, Philip has been instrumental in setting up the 'Agile Academy', thus leading the spread of Agile across the industry as a whole. He now coaches, trains and consults at at senior management level to help companies transform to an Agile way of working.

In his own words, "having grown grey on the Waterfall method" in large corporate organisations in the Financial Services, Energy and Telecom sectors, Philip understands the structure and discipline needed by large organisations. Marrying this need with Agile's dynamism is the alchemy he brings to the table. Philip has guided numerous organisations in the use of Agile and Lean based software development methodologies to help them deliver business value faster.

Philip has 27 years of hands-on, information technology experience and over 18 years of consulting and management experience with blue chip companies in the IT international arena. He has been practising and preaching Agile for the last 10 years. He was CIO of Shell Markets Middle East and later founded his own IT services delivery company. Philip has extensive experience in the difficult areas of Agile and Offshoring, Agile and Legacy and Agile Governance and Leadership.

www.suncorp.com.au
Mike Allen | Development Manager, Racing and Wagering WA
---
» Taking the leap of faith

With over 20 years hands-on experience in applications development across three continents and numerous business sectors, Mike is currently the Applications Delivery Manager on Project Phoenix. With a remit to re-write / replace all systems currently running on an IBM Mainframe, Project Phoenix has embraced the Agile approach as a way of reducing risk and ensuring delivery of the largest and highest risk project the company has ever undertaken.

Mike's first experience of Agile was seven years ago at Dixons Stores Group (DSG) in the UK where ThoughtWorks ran a major point of sale project. Mike then adopted the approach and used it with a team of 70 developers, testers and analysts on the Direct 2005 Programme to refresh and update the company's e-commerce platform.

On his arrival in Western Australia, Mike saw an opportunity to spread the word of Agile to a new audience and has spent the last two years building a highly successful team of 50 developers, testers and analysts at Racing & Wagering WA.

Mike has a true passion for advancing the use of Agile in the software industry with a special interest in advancing Agile management and leadership techniques along with the more usual technical aspects of the methodology.

www.rwwa.com.au
Udayan Banerjee | Vice President, NIIT
---
»
Panel: Distributed Agile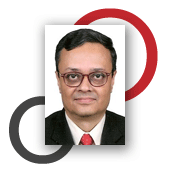 Udayan Banerjee is the Vice President of NIIT Technologies and is responsible for exploring emerging technologies, assessing the impact and giving shape to the technology roadmap for the organisation. He has been working in the Indian IT industry for over 30 years in different capacities. During this period, he has been associated with many global enterprises.

Udayan heads the Technology Innovation Centre (TIC) at NIIT Technologies where the centre is instrumental in creating several productivity tools, application frameworks and solution accelerators. The results from his involvement in the area of Model-Driven Development and Rich Internet Application have been made public in the form of open source projects. He has published several papers at international conferences. The publications cover a diverse range of topics such as Service Oriented Architecture, Web2.0, Aspect Oriented Programming, Rich Internet Application, Knowledge Management, Code Comprehension & Transformation, Application of Agile Methodologies, Mobile Computing and Model Driven Software Engineering. He also maintains a blog where he expresses his view on the impact of emerging technologies on enterprises and what strategy should enterprises use to adapt themselves to the emerging environment.

www.niit-tech.com
Alan Beacham | Managing Director, KM&T Australasia
---
» Lean thinking for lean times - why kanban is trendy in Agile software development

Alan has 10 years of senior management and consulting experience working with blue chip global companies. Alan held senior quality, technical and operational management positions in Rolls-Royce Plc and Mercedes-Ilmor, engine supplier to Mclaren Racing Team. In a consulting capacity Alan has led Operational Improvement engagements in Aerospace, Construction, Rail, Healthcare, Marine and FMCG industries. His specific area of expertise relates to the organisational and leadership elements required for the successful execution of business improvement programs. Alan is a Chartered Engineer with the Institute of Engineering and Technology. He holds a Bachelor of Manufacturing Engineering with First Class Honours from Nottingham University, UK.

www.kmandt.com.au
Adam Boas | Agile Development Manager, Renewtek
---
»
Panel: Distributed Agile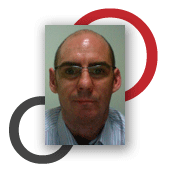 Adam Boas is a committed Agile development manager with a long history in the delivery space as a developer, tech lead, architect and manager. Adam has delivered bespoke development projects in a wide range of areas including telecommunications, logistics, government, mining, and resources. He is a team builder, a coach and a delivery enabler but above all a developer with a low level understanding of the problems development teams face when approaching the sharp end of a delivery.

Career highlights:
» Development Manager for Renewtek Vietnam. In Vietnam, Adam established an offshore development facility for Renewtek. Hiring and training 25 local developers using key techniques from Scrum and XP to skill up the local teams in high quality, rapid Agile development.
» As development practice lead for Renewtek Australia, Adam brought Agile development techniques and discipline to all the Renewtek development teams, working closely with the existing Agile project managers. Successfully delivering projects to companies such as Transurban, Telstra, and Australian Air Express.
» At groupware Consulting Adam developed an existing team of developers to use Agile delivery methodologies based on XP. This team was immensely successful in delivering tightly budgeted projects to the Department of Sustainability and Environment, Department of Infrastructure and Human Services.

www.renewtek.com
---
»
Build me the money, honey!
Simon Bristow | Project Manager, Aconex
---
»
The inter-sprint break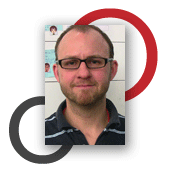 Simon Bristow is Project Manager and Scrum Master at Aconex and has accountability for the adoption of Scrum across the organisation. Prior to this he was Head of E-commerce at Goldman Sachs JBWere. He has 14 years' experience in conceptualising, designing, managing and delivering online technology projects. He is a Certified Scrum Master.

www.aconex.com
David Broeren | Business Architect, NAB Wholesale
---
» Beyond the green fields of Agile: whole of life reporting and dealing with commercial off the shelf implementations

David is an Agile advocate and practitioner with a particular focus on the governance and control aspects of Agile implementations. He has successfully delivered end-to-end Agile programmes within large organisations that demand solutions beyond traditional Agile theory. David has developed and contributed to several concepts that have since been presented and endorsed at the World Scrum conference. David works with business leaders to understand priorities and construct methods, prioritisation and implementation frameworks to ensure maximum business value from projects. David is currently a Business Architect with NAB and has worked in other industries including; Manufacturing, Advertising and Government.

www.nab.com.au
Rowan Bunning | Agility Consultant and Trainer, Software WithStyle
---
»
Agile mistakes and how to avoid them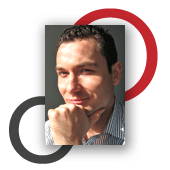 Rowan Bunning is a Certified Scrum Trainer and a pioneer of Scrum in Australasia. He has worked in the United Kingdom and the Republic of Ireland as an Agile Coach with one of Europe's leaders in Scrum - Conchango (now EMC Conchango). Rowan is now an independent consultant helping organisations throughout Australia and New Zealand to succeed with Agile through training and hands-on coaching. Rowan is highly active in the agile community having founded an Agile special interest group supported by the Australian Computer Society and being actively involved with Scrum User Groups in Sydney and Brisbane since their inception.

www.softwarewithstyle.com
Marina Chiovetti | UCD Consultant & Agile Coach, ThoughtWorks
---
»
Build me the money, honey!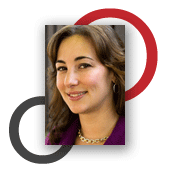 Marina is an Experience Architect and Agile Coach concerned with helping organizations transform their software projects by focusing on the human aspects of technology. Her work reflects a particular interest in project-team enablement through iterative development techniques while putting a spotlight on users and their interactions. With over ten years of industry practice concentrating on Information Architecture and Project Management, Marina spends her days finding new ways to happily marry Agile Development processes and User-Centered Design methods.

She has spent the last 2 years working as an Agile Coach on a large-scale rollout for a major financial services corporation in Australia. With over 2000 staff embarking on an enterprise Agile journey, Marina actively shares learnings and experience from working in a distributed corporate Change Program.

www.thoughtworks.com.au
Vaughan Coots | Front-End Systems Manager, Swann Insurance
---
» From little things, big things grow

Vaughan Coots is the Front-End Systems Manager at Swann Insurance. He was introduced to Agile software development in 2004 and has seen the methodology grow and mature within his organisation over the past six years. With a background in Hospitality and Tourism Vaughan values the customer experience and ensures that the end user wastes no time achieving their online goals.

www.swanninsurance.com.au
James Couzens | Architect, Suncorp
---
» Panel: Distributed Agile

James started his career in Agile as a sceptic on a number of large multi location and multi team system implementations but transitioned over a number of years through pragmatist to finally become someone who talks about Agile at social occasions. The moment of epiphany came when he realised that Agile gave a name to the values, principles and practices he'd seen at work in many successful teams. Since that time he has expressed his views on Agile to anyone who will listen (and many who don't). James is particularly interested in how you scale Agile both in terms of size and distribution without losing the people centred nature of Agile.

www.suncorp.com.au
Nigel Dalton | General Manager, IT, Lonely Planet
---
»
Bringing IT back from the brink
»
Panel: The journey towards the Agile Enterprise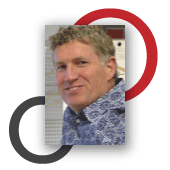 For Nigel Dalton, the Agile road to Damascus was Flight QF73 to San Francisco in early 2000. Fleeing the Y2K-obsessed development organisation at AXA Australia for the promise of Po Bronson's Nudist on the Late Shift, he read XP Explained on the plane, and never looked back. Agile software development was a key part of the success of that start-up (ePredix, later bought by Previsor). Use of the methodology spread to product development and client implementations, with varying levels of success. In 2007, Nigel joined Lonely Planet. In the wreckage of a 24 month ERP/ CMS/ Web project delivery (so waterfall the program reviews were known as the Nuremberg Trials), the seeds of an Agile IT organisation, coupled with an ITIL focused operations team were planted. Now under BBCW ownership, Agile is a well ingrained habit, with new ventures into book product development using Scrum being explored.

www.lonelyplanet.com.au
Justin Freitag | Solution Architect, Australia Post
---
»
Delivering Agile
»
Panel: Waterfall is from Mars, Agile is from Venus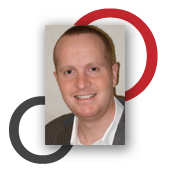 Justin Freitag has been a software consultant for over 12 years. During this time Justin has built up expertise across all facets of the software development life cycle, with a focus on both simplicity and elegance that meet business need. Justin is a firm believer and practitioner of Agile thinking and is skilled in coordinating teams in Agile environments, as well as bridging the gap between Agile and traditional workplaces. He has experience working closely with business stakeholders, vendors and other technical staff, and a proven ability to mentor developers and other technical roles. Most recently Justin has been responsible for domain and solution architecture work within Australia Post.

www.auspost.com.au
Shane Hastie | Chief Knowledge Engineer, Software Education
---
»
What's it take to make an Agile transition?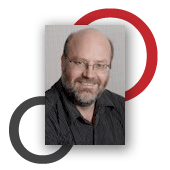 Shane provides training and consultancy in business systems analysis, requirements engineering, software project management, software testing, and design techniques using traditional, Object Oriented as well as Agile methodologies.

With over 25 years experience in software development in real-world environments, Shane has worked on a diverse range of projects which have allowed Shane to design and build systems in the finance, agriculture, pharmaceutical, manufacturing, security and aviation industries. The systems these projects have developed cover a similarly impressive variety - from a pharmaceutical drug dissolution analysis system to an airline revenue management system which was sold to 12 airlines throughout Africa. Shane's wealth of experience implementing complex systems in the real world enables him to bring great value to the training courses he delivers for Software Education, and the consultancy services he offers to Software Education customers.

Shane has a Masters degree in Information Management (MIM), is a Certified ScrumMaster (CSM), is ISTQB Foundation certified (CTFL), is also a Certified Business Analysis Professional (CBAP®) and a Qualified Business Analysis Professional (QBAP).

Shane is a member of the International Institute of Business Analysis (IIBA™), the Institute of Electrical and Electronics Engineers (IEEE), and the Agile Alliance. He is a frequent speaker at industry events, and a trained personal development coach.

www.softed.com.au
Steve Hayes | Founder, Cogent Consulting
---
» 7 habits of highly effective Agile developers

Steve Hayes has been developing software for almost 20 years, working in a wide range of positions and geographic locations, including Silicon Valley and Wall St. Steve is particularly interested in skills transfer and mentoring. Since 1999 Steve has been intimately involved in extreme programming, as a coach, consultant and author.

Steve is the founder of Cogent Consulting, a Melbourne-based company that specialises in Agile software development and consulting. He is well known in Australia as a speaker and participant in Agile software development, particularly in the Java and Ruby communities.

www.cogentconsulting.com.au
Vikas Hazrati | Director Technology, Xebia India
---
»
Panel: Distributed Agile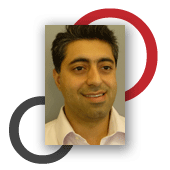 Vikas Hazrati is the Director Technology at Xebia India, a company specializing in Distributed Agile software development. He is currently responsible for product development, exploring new and promising technologies, exploring best practices of distributed software development and contributing to the technology roadmap for the organization. Vikas graduated from BITS, Pilani and has been working in the Indian IT industry for over 12 years as an Architect, Project Manager, Developer, Agile coach and Consultant to various organizations in US, Netherlands, UK and India.

Vikas has been heavily involved in Distributed Agile for the past 5 years, developing and successfully delivering software with geographically distributed teams across various timezones. He has presented at various Agile conferences and written articles on Agile software development on 'Agile Journal' and 'The Server Side'. He is an Agile Editor on InfoQ.com where he posts weekly about the latest and greatest in the Agile community. He is also on the board of directors of Agile Software Community of India and an active member of AgileNCR which is helping the Agile movement in India.

www.xebiaindia.com
Beverley Head | Freelance journalist
---
»
Panel: The journey towards the Agile enterprise
»
Panel: Distributed Agile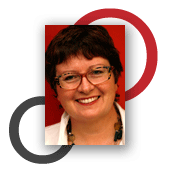 Beverley Head began writing about the business of technology in London in 1983. After moving to Australia in 1987 she became the IT editor of the Australian Financial Review, taking the once weekly section daily, before becoming the newspaper's features editor. Now a freelance writer she continues to focus on business and technology and has written for a wide range of publications including The Age, BRW, Boss, Campus Review, Information Age, iTWire and The Sydney Morning Herald. In 2004 she was awarded the Kester Cranswick lifetime achievement award for her work as an IT journalist.

Beverley, who was born in the North of England , holds a Bachelor of Arts in Metallurgy and the Science of Materials from Oxford University and a deep affection for good red wine.
Lachlan Heasman | Consultant, ThoughtWorks
---
»
Agile for business as usual!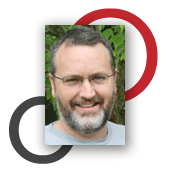 Lachlan Heasman is an agile coach and project manager with ThoughtWorks and a Certified Scrum Practitioner. He has run Agile projects in government, media and financial services organisations with the varying degrees of success that would be expected. He blurs his paid work with domestic life by using practices such as visual management around the house. He is an Agile nerd.

www.thoughtworks.com.au
Martin Kearns | Agile Practice Lead, Renewtek
---
» Understanding just-in-time requirements to support lean software development

Martin Kearns has recently become a Certified Scrum Coach. He is one of the first three coaches to be certified in the world. Martin works with Renewtek, an Australian information technology company which uses leading edge tools and technologies. He consistently uses the Scrum framework in conjunction with Agile methodologies where appropriate. Martin joined Renewtek in 2005 where he has responsibility for designing training courses around Scrum/Agile and leads the promotion of Agile principles within Renewtek and to their diverse client base. He offers consulting services to organisations on the creation and implementation of Agile delivery.

www.renewtek.com
Mark Mansour | Founder, Agile Bench
---
»
Panel: Agile building blocks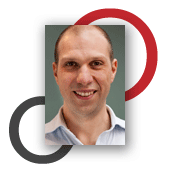 Mark is a founder of Agile Bench, the targeted way to manage your Agile project. Through numerous agile transformations and reinvigorations, both large and small, Mark has explored the agile methods landscape and finds it a great way to build software (and has the scars to prove it).

Mark is an experienced IT professional and agile enthusiast who enjoys delivering working software that is fit for purpose. Mark has held previous leadership roles as CTO of RedBubble, Vice President at Citibank and positions as Technical Lead at Sensis (Yellow Lab), Solutions Architect at NAB and technical roles at many domestic and Silicon Valley start-ups.

www.agilebench.com
Kane Mar | Certified Scrum Trainer, Scrumology
---
» Agile team based games

Kane Mar is a certified Scrum coach (CSC) and trainer (CST) who has worked exclusively with Agile software development techniques since 2001. He is a well know figure within the Agile software development community, and has spoken extensively about Scrum in both North America and Europe. Kane has recently relocated to Brisbane and is working to introduce Scrum to Australian businesses with his new company, Scrumology Pty Ltd.
Harry McKenzie | Chief Information Officer, Pickles Auctions
---
»
Panel: Agile building blocks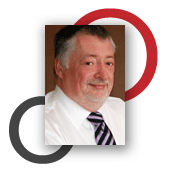 Harry McKenzie is the Chief Information Officer of Pickles Auctions and is responsible for all aspects of IT and communications. He has over 20 years experience in IT including all aspects of software development, project management and operations management. He has worked for several large companies including British Airways, Unipart, Optus, IBM and EDS. Harry has managed the delivery of many major projects using both traditional and Rapid Application Development methodologies over the years. Harry was introduced to Agile about 12 months ago and is currently enjoying the challenges of implementing an Agile culture and approach within the Pickles' IT development and support organisations.
Michael Milewski | Technical Lead, Realestate.com.au
---
»
Better software faster!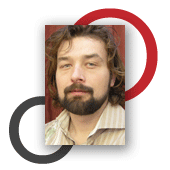 Michael is a technical lead and senior developer at realestate.com.au, the biggest address in property. With a passion for tracking evolving technologies and trends, he helped initiate an awareness of various approaches in web software delivery. Finally a change in company direction crystallised a dream for many developers, a move to Agile and ruby on rails that was supported and driven from the top. As technical lead for the pilot project he has been at the pointy end of adoption for the team, planning adoption for the company, dealing with coaching staff, managing expectations both within the team and the rest of the company.

Over the last five years with realestate.com.au, Michael has developed perl code for the backend management application, web services, XML processing as well as development around the front end site. He has also been a team lead and involved in implementing incremental changes in approach. Prior to realestate.com.au he worked for Telstra across various business units including BigPond broadband customer care tools, network monitoring, DNS management and business reporting. These roles involved experience with perl, Java, SOAP web services, Essbase and ultimately shaped his interests in web applications and data reporting.

Michael has a double degree in Mechanical Engineering and Computer Science. In his spare time he wishes he could ride in Le Tour and instead races with Caulfield Carnegie Cycling Club.

www.realestate.com.au
Adam Mostyn | IT Stream Lead, BT Financial
---
»
After the consultants leave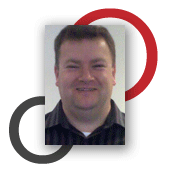 Adam Mostyn is at the forefront of leading the agile resurgence within BT Financial Group, he is a senior IT Project Manager in BT Financial Group's market leading Wrap product. Adam has over 10 years experience in managing projects in both the IT infrastructure and software development world's in the financial services sector. Adam is a Certified Scrum master.
Jody Podbury | Team Leader Risk and Advice Solutions Delivery, Suncorp
---
»
Agile for business as usual!
Jody Podbury has been in the IT industry for 19 years in application development and infrastructure, both in house and as a vendor in financial services, logistics, medical and automotive sectors. For the last 7 years she has been leading teams from 2 to 50 people with the focus on managing the teams through organisational and process transitions. To balance the general chaos and lack of control in her paid work Jody compensates with knitting and sewing projects which she totally controls from beginning to end.

www.suncorp.com.au
Todd Porter | Manager, Online Service Integration, Smart Service Queensland
---
»
Panel: Waterfall is from Mars, Agile is from Venus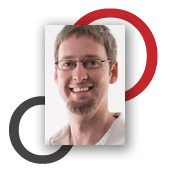 Todd works to get government services online in Queensland and introduced agile practices to do so. From an isolated agile project five years ago, agile now underpins our entire online service development program.
Dhanji R. Prasanna | Software Engineer, Google
---
» Being agile at the Google scale

Dhanji R. Prasanna is software engineer at Google, who works on Google Wave. In his free time he contributes to open source projects, having written the enterprise and servlet integration modules for Google Guice, and the static typing layer for the popular MVEL expression language for Java. Dhanji is the author of the book "Dependency Injection: Design Patterns" (out in August 2009) and represents Google on several Java expert groups including Servlets, Bean Validaton and JAX-RS: the Java API for RESTful web services.
---
»
Agile software development in a regulated environment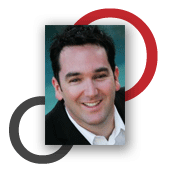 Victor Rodrigues is Head of Audiological Software at Cochlear Limited where he has been for 9 years. He has over 17 years' experience in the Information Technology industry. His experience covers various fields such as SCADA, service station and postal management systems and more recently medical devices. Victor introduced Scrum at Cochlear 3 years ago and has since then supported it's implementation on various projects and departments within the organisation. Within his department Agile practices are key to the success of the software his teams deliver. He is also a strong spokesman for User-Centred Interaction Design.

www.cochlear.com
---
»
Agile software development in a regulated environment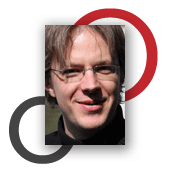 Riaan Rottier is a Project Manager with the Audiological Software department at Cochlear Limited. He has been in this position for three years, previously working as Technical Support Specialist for Cochlear Europe. He has six years experience in the medical device industry. In a previous life he worked as a Junior Lecturer at the University of Stellenbosch in the exciting fields of satellite communication, optimal receivers and high temperature superconductors.

Riaan is a qualified Scrum Master and has been running Agile Projects for the past three years. He is passionate about applying the Lean/Agile principles in the field of medical devices and sharing this knowledge with other's at Cochlear and beyond.

www.cochlear.com
Katrina Rowett | Executive Manager, Business Technology, Suncorp
---
»
Panel: The journey towards the Agile enterprise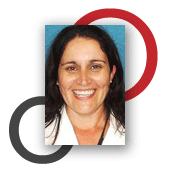 Katy has over 18 years' experience in Organisational Health, Human Strategy and Executive Coaching. She has collaboratively contributed value as a business partner in the information technology profession within finance, telecommunications and mining industries internationally and in Australia. Currently Executive Manager of the Business Technology Change Program at Suncorp, she is accountable for determining the strategy to introduce a new way of working in Business Technology, namely Agile at an Enterprise Level.

www.suncorp.com.au
Craig Smith | Software Engineer, Suncorp
---
»
Achieving project success with Agile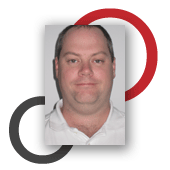 Craig Smith has been a software developer for almost 15 years, specialising in a large number of technologies in that time. He has been an agile practitioner for the last seven years, is a Certified Scrum Master and a member of both the Scrum Alliance and Agile Alliance. He is currently working within Suncorp's Business Technology division as a Systems Engineer and Agile Coach, fulfilling technical lead, iteration manager and agile coaching roles on large Java technology projects. He has presented at many international conferences including Agile 2008, Agile 2009 and the Australian Software Engineering Conference. He was also the lead reviewer and technical proofreader on the recently released book from Manning Publications called "Becoming Agile".

www.suncorp.com.au
Jeff Smith | Group Executive Business Technology, Suncorp
---
»
Increasing business value through simplicity (lean and Agile)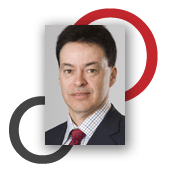 Jeff Smith was appointed to the role of Group Executive, Business Technology following the Suncorp Promina merger earlier in 2007.

Jeff has 22 years experience in the IT industry, with the last 12 years spent as Chief Information Officer (CIO) or equivalent for a range of companies in the USA and Australia. His previous roles include CIO for Telstra Corporation, where he led the transformation and integration of the company's IT systems and generated dramatic improvements in quality, cycle time and cost reduction.

Jeff has also held leadership positions in a number of world class companies including Honeywell, Toyota and Charles Schwab.

www.suncorp.com.au
John Sullivan | General Manager, Online Directory and Search, Sensis
---
» Panel: The journey towards the Agile enterprise
» People-driven Agile transformation

John Sullivan works for Sensis, Australia's leading Information and Directory Company, as the GM of Online Directory and Search. He is responsible for the delivery and support of software projects for the major directories and search platforms: Yellow.com.au, WhitePages.com.au, Sensis.com.au, and BidSmart.com. In his three years at Sensis, John led the Directory arm on a journey of implementing Agile techniques, transforming the corporate organisation from using traditional waterfall processes to using Agile techniques for project management, requirements gathering, software delivery and application support. John led the evolution of the Agile process from an initial small trial project to the transformation of both the IT and business side of the organisation. Within John's group, Agile techniques are used to deliver projects ranging from small prototyping work to large 20 - 30 person, multi-year teams. Agile techniques are used to deliver projects for web platforms, back of house integration, organisation automation and management tools.

www.about.sensis.com.au
Jean Tabaka | Certified ScrumMaster Trainer & Agile Fellow
---
»
12 Agile adoption failure modes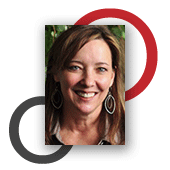 Jean is a Certified ScrumMaster and Practitioner, a Certified Scrum Trainer, and a Certified Professional Facilitator. She holds a Masters in Computer Science from Johns Hopkins University and is the author of "Collaboration Explained: Facilitation Skills for Software Project Leaders" published in the Addison-Wesley Agile Software Development Series, 2006.
Dave Thomas | Founder and Chairman, Bedarra Research Labs
---
»
Lean and Agile in the large - principles, practices and experiences for large scale software development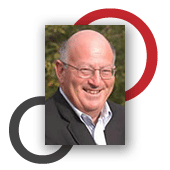 Dave Thomas has a wide spectrum of experience in the software industry as an engineer, professor, consultant, architect, executive and investor. Dave is founder and CEO of Bedarra Corporation; which provides virtual CTO and CEO, business mentoring and seed investment to emerging companies. Recently formed Bedarra Research Labs undertakes speculative research on applications of emerging software technologies.

He has many years of experience in structured documents including the design of laser printer controllers, early commercial applications of Tex. He has advised on the IBM B2B strategy, and is on the MS Customer Advisory Council and with OLL contributed to the SCORM elearning standard, and authoring tools. He is Chairman of Xia Systems, Online-Learning.com (OLL), and a director of Stilo/Omnimark, Bitflash, Amikanow and Synop and several other software companies.

Dave is best known as the founder and past CEO and president of Object Technology International Inc. (formerly OTI, now IBM OTI Labs) and led the commercial introduction of object and component technology. The company is often cited as the ideal model of a software technology company.

He was also the principal visionary and architect for IBM VisualAge Smalltalk and Java tools and virtual machines including the initial work on popular multi-language Eclipse.org IDE. OTI pioneered the use of virtual machines in embedded systems with Tektronix shipping the first commercial products in 1988. He was instrumental in the establishment of IBM's Pervasive computing efforts and in particular the Java tooling.

Dave is an adjunct research professor at Carleton University, and Queensland University of Technology and is widely published in the software engineering literature. He is a popular humorous albeit opinionated keynote speaker. Dave remains active in various roles within the technical community including ECOOP, AOSD, Evolve, and Agile Development Conference, Agile/XP Universe and OOPSLA Onward. He is a founding director of the Agile Alliance and most recently a founder of Open Augment Consortium. Dave writes expert columns in Otland Online in Germany, and the Journal Of Object Technology in Switzerland where he also serves on the editorial board.

www.bedarra.com
Richard Thomas | IT Course Coordinator, Faculty of Science and Technology, Queensland University of Technology
---
» Panel: Agile building blocks

Richard Thomas is an active consultant with over a decade of experience with Agile methods. For the past two decades he has helped Australian and international organisations improve their software engineering practices. A large part of his consulting activity has been helping organisations adopt new processes and practices. For the past nine years he has been actively involved in promoting Agile methods and introducing them into Australian organisations. In 2000 he helped launch the first Agile user group in Brisbane and is an active supporter of the Brisbane Scrum user group. In 2009 he was a member of the organising committee for the Australian Software Engineering Conference which ran with the theme of "Agile the New Mainstream". Richard has also been involved in bringing the JAOO conference to Australia in 2008 and 2009.

At QUT Richard is the coordinator of the Bachelor of Information Technology degree and in 2009 is leading the team introducing an innovative new IT degree with a focus not just on technical knowledge but also business acumen, research skills, leadership and entrepreneurship. Richard has won many teaching awards and in 2007 was awarded an Australian Learning and Teaching Council Citation for enhancing student learning experiences.

www.qut.edu.au
John Townsend | CIO, National Offshore Petroleum Safety Authority (NOPSA)
---
»
Panel: Agile building blocks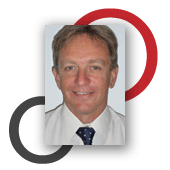 As CIO at the National Offshore Petroleum Safety Authority (NOPSA), based in Perth, Western Australia, John has responsibility for managing the full spectrum of technological and information management activities for the agency. John manages a small team of information management and external affairs professionals, who co-ordinate delivery of records management, data analysis, ICT infrastructure management and application development. Being a small agency, much of these services are outsourced. John is currently working with ThoughtWorks to develop a Regulatory Data Management System, using the Agile Methodology.

John's background is one of business systems analysis, with over 25 years in roles that include Product Manager for an Australian software development company, systems accountant for one of Australia's largest home healthcare organisations, and as Information Systems Planner for the Western Australian Department of Land Administration (now Landgate).
Pritida Vinod | Senior IT stream lead, Westpac
---
»
Panel: Waterfall is from Mars, Agile is from Venus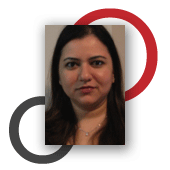 Pritida has over 14 years experience as a senior executive in operations management in Australia and India. Her experience has focused on the Financial and Telecommunications sectors, and has covered areas like Account management, Business Analytics & Program Management. She has a proven record of making substantial contributions, at the executive level, to improve quality, bottom line results and manage change in challenging environments. Pritida has recent experience in introducing Agile to teams at Westpac who predominantly use waterfall methodologies. Pritida has a Masters degree in Business Administration and is a Certified ScrumMaster (CSM). She also mentors/coaches individuals on project management and career development.
Peter Whitfield | Director, Solutions Services, University of Sydney
---
»
Panel: Waterfall is from Mars, Agile is from Venus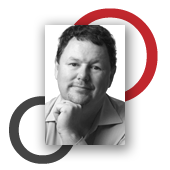 Peter is currently Director, Solution Services at the University of Sydney where he holds responsibility for centrally delivered ICT solutions addressing both academic and professional needs of the University. A key catalyst for the introduction of agile methods and technologies, Peter was instrumental in establishing a highly successful agile development team at the University.

Graduating from Newcastle University with a degree in Computer Engineering, Peter has experience in a wide range of public and private sector organisations large and small. He spent 8 years in the aviation industry managing the replacement of Air Traffic Control systems in Sydney and Brisbane and leading a collaborative aeronautical networking R&D program. During the past 10 years, Peter has focused on leading and enabling software development at ZIVO, Cisco Systems, Commonwealth Bank and ICT solutions more broadly at the University of Sydney.

Having extensive experience in traditional project management methodologies, Peter embraced agile in 2005 and has since been a strong advocate for agile methodologies, most recently at the University of Sydney.

www.usyd.edu.au
Jason Yip | Lead Consultant, ThoughtWorks
---
»
Lean Thinking for Lean Times - Why Kanban is Trendy in Agile Software Development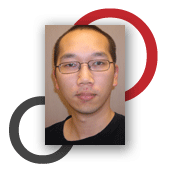 Jason has worked at ThoughtWorks for the past 8 years. Jason is a well-known speaker at international Agile gatherings, a prolific blogger and tweeter. Jason spoke at the first ever XP conference in Sardinia, Italy in 2000 and earlier this year at the inaugural Agile Brazil conference. In the past 5 years, Jason has turned his attention to the Lean movement, applying those lessons to software development. Jason used to own the entire first results page on Google until some Hong Kong actor showed up.

www.thoughtworks.com.au