Melbourne Workshops
Learn together in these practical, in-depth Agile Australia workshops. Send your team for a shared experience of gaining new skills, approaches and training they apply on their next project!
There are workshops being held in SYDNEY and MELBOURNE.
Melbourne Workshop Day Details
Friday 19 June 2015
Pullman Melbourne on the Park, 192 Wellington Parade, Melbourne
Full-day workshops include morning and afternoon tea, and lunch. Half-day workshops include morning or afternoon tea, and lunch. Workshop registration is

independent

of conference registration.
The workshops will only go ahead if minimum numbers are met and will be confirmed by Tuesday 26 May 2015. Places are strictly limited and will only be guaranteed if payment has been received. Late bookings may be accepted based on availability of places.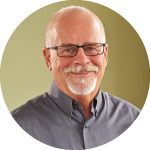 Dean Leffingwell
Foundations of the Scaled Agile Framework
Half-day Workshop | 9:00am-12:30pm | $450
In this half-day workshop, attendees will learn the foundations of the Scaled Agile Framework (SAFe), its values and underlying principles of Agile, Lean and Product Development Flow. This course will enable you to leave with an understanding of how the principles and practices of SAFe support Lean-Agile Programs, Program Portfolio Management, and Leadership.
READ MORE »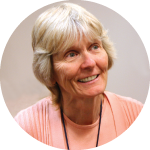 Linda Rising
Fearless Change: Patterns for introducing new ideas
Half-day Workshop | 9:00am-12:30pm | $450
We attend conferences or read books and articles discover new ideas we want to bring into our organisations – but we often struggle trying to implement those changes. Unfortunately, those introducing change are not always welcomed with open arms. Linda Rising offers proven change management strategies to help you become a more successful agent of change in your organisation. Learn how to plant effective seeds of change, and what forces in your organisation drive or block change. In addition to using these approaches to change your organisation, you can use them to become a more effective person. These strategies or patterns are useful in many different settings. Come and discuss your organisational and personal change challenges. Linda shares lessons from her book, Fearless Change: Patterns for Introducing New Ideas and a forthcoming More Fearless Change. Learn how to overcome adversity to change and to celebrate your improvement successes along with your organisation's newfound practices.
READ MORE »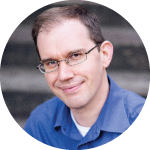 James Shore
Bringing Fluency to your Agile teams: Coaching for Best-Fit Agile
Full-day Workshop | 9:00am-5:00pm | $800
Learn how to tailor your Agile coaching efforts to best fit the needs of your teams and organisation. As teams grow in their understanding of Agile, their perspective of Agile shifts and changes, and so do the challenges they must overcome. Whether it's team cohesion, technical skills, or organisational politics, the right investment to make in your teams depends on where they're at, what they need, and what your organisation is willing to provide.
READ MORE »