The final conference program will include some speakers who have been invited by the conference organisers, advisors or stream chairs.
Speakers are invited based on the following criteria:
They fill a gap in the level of experience offered by other speakers.
Their topic of presentation has been identified by the advisors and chairs as a 'must have' and fills a specific gap in the program.
They are providing a certain perspective on a panel discussion.
They have been repeatedly nominated as a favourite speaker in previous conferences.
If you would like to present at Agile Australia 2015, we recommend submitting your topic through the open proposal process.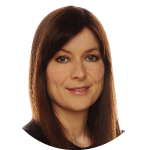 ALISA BOWEN | News Corp – Group Director, Digital Product & Development
Alisa Bowen joined News as Group Director, Digital Product & Development in March 2013. Prior to joining News, Alisa was at Dow Jones, where she was Chief Product Officer and oversaw the company's consumer and enterprise businesses, including The Wall Street Journal print, digital and radio franchise globally. She was responsible for strategy, product development and commercial policy for print as well as digital, mobile and video initiatives for The Wall Street Journal, in addition to the company's suite of institutional products, such as Factiva and Dow Jones Newswires.
Prior to joining Dow Jones, Alisa was senior vice president and head of business operations for Reuters Media at Thomson Reuters. In nearly 10 years at the company, based in London and New York, she was responsible for global product development and general manager of Reuters.com and the company's media syndication products.
Alisa has an MBA from the London Business School and an undergraduate degree from RMIT University in Melbourne, Australia.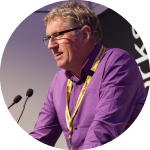 NIGEL DALTON | Chief Information Officer, REA Group
Nigel Dalton has over 25 years of IT-related experience across multi-nationals and start-ups. In 2007 he joined travel publisher Lonely Planet as General Manager of Information Technology, becoming Deputy Director of Digital (web and mobile businesses) in 2010. Most recently, he co-founded a consultancy, Luna Tractor, to help organisations apply systems thinking, lean and agile software development techniques to all aspects of business.
Previously, Nigel held roles with AXA Australia, online human resource startup ePredix in the USA (now owned by SHL), as well as Silicon Systems and Mitsubishi Electric in New Zealand.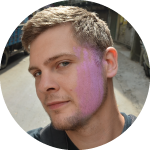 ANDERS IVARSSON | Agile Coach, Spotify
Anders Ivarsson is working as an Agile Coach at Spotify. He has been working with individual and team coaching, but also larger organisational improvement efforts and has been involved in some of the larger development initiatives. Anders is passionate about growing an organisation that continuously improves and adapts to changes. Anders has written articles and presented at numerous conferences.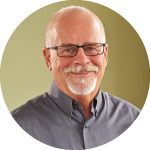 DEAN LEFFINGWELL
Widely recognised as a leading authority on software development, Dean Leffingwell is an author, entrepreneur, and software development methodologist. His most recent books, Agile Software Requirements: Lean Requirements Practices for Teams, Programs, and the Enterprise, and Scaling Software Agility: Best Practices for Large Enterprises, form much of the basis of modern thinking on Lean-Agile software development principles and practices. Founder of several successful startups, including Requisite, Inc., makers of RequisitePro (acquired by Rational), Dean also served as Chief Methodologist to Rally Software, and prior to that, as a Sr. Vice President at Rational Software (now part of IBM). He currently serves as Chief Methodologist and member of the leadership team at Scaled Agile, Inc., which he co-founded in 2011.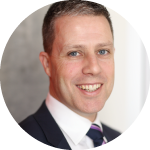 PETE STEEL | Chief Information Officer, Retail and Wealth, Enterprise Services, Commonwealth Bank of Australia
As CIO for the Retail Bank and Wealth Management, Pete is accountable for the end-to-end project delivery and technology services for CBA's Retail and Wealth divisions. Pete has been with the Group for nearly 10 years in a variety of roles. Joining the Group in 2004, Pete led the architecture teams in CommSec lending and integrated products, helping position CBA as the clear online leader it is today. In 2008 as CommSec CIO he led the charge turning a departmental IT function to a highly available enterprise platform supporting multiple lines of business. Within the business he has also lead the Group's Core Equity Services team, which provides wholesale broking and gearing solutions to some of Australia's largest financial institutions. Before joining the Group, Pete held a range of technology architecture and business consulting roles in Australia, the United States and Europe.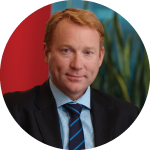 ANDREW WALDUCK | Executive General Manager and CIO, Information, Digital and Technology, Australia Post
Andrew Walduck joined Australia Post in January 2012 to help drive its digitisation and important transition to become a great customer centric company.
Andrew's career spans more than 25 years in Information Technology and marketing, and includes technology roles in global corporations such Accenture and IBM and marketing leadership roles in small growing businesses.
Andrew has a passion and expertise in using technology to provoke business change, building valued relationships, and in leading transformational programs that help organisations reinvent business models based on digital products and services.
Andrew also has a passion for growing talented teams that deliver great results.