Irene Au
Irene Au will be speaking on how to create beautiful, useful products that your customers will love.
Irene Au is an operating partner at Khosla Ventures, where she works with portfolio companies to make their design great. She is dedicated to raising the strategic value of design and user research through better methods, practices, processes, leadership and quality. She drives strategic discussions focusing first on user needs to inspire product innovation.
A lifelong gadget girl and math and science geek, Irene built robots in college and went to graduate school at the University of Illinois at Urbana-Champaign to pursue studies in electrical and computer engineering. She created her own program of study in human-computer interaction (HCI) during a time when studying HCI was unheard of. She then began her career as an interaction designer at Netscape After Netscape, Irene joined Yahoo! in 1998, where she established Yahoo's user experience design practice and led the team for eight years. In 2006, Irene joined Google and led the user experience team there for six years, where she was responsible for design and research for all Google-branded products worldwide. Following Google and prior to joining Khosla Ventures, Irene ran product design at Udacity.
Irene also teaches yoga and meditation at Avalon Art and Yoga Center, one of Palo Alto's oldest and most established yoga studios. She co-chairs the board of trustees at Bowman International School, a K-8 private Montessori school in Palo Alto, California.
Irene holds a bachelor's of science degree in electrical and computer engineering from the University of South Carolina Honors College summa cum laude and a master's of science degree in industrial engineering and human-computer interaction from the University of Illinois, Urbana-Champaign.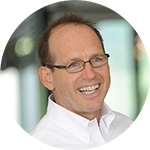 David Marquet
David Marquet is the author of the award-winning book Turn the Ship Around. In 2012 Fortune Magazine called it the "best how-to manual anywhere for managers on delegating, training, and driving flawless execution."
A 1981 U.S. Naval Academy graduate, David Marquet served in the U.S. submarine force for 28 years. He commanded the nuclear-powered fast-attack submarine USS Santa Fe. Captain Marquet completely turned around Santa Fe, where the crew went from being "worst to first."
Captain Marquet retired from the Navy in 2009, and speaks to those who want to create empowering work environments that release the passion, initiative and intellect of each person. His bold and highly effective framework is summarised as "give control, create leaders."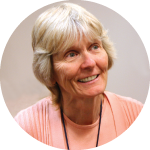 Linda Rising
Linda Rising has authored four books and numerous articles and is an internationally known presenter on topics related to patterns, retrospectives, influence strategies, Agile development, and the change process.
Linda Rising has a PhD from Arizona State University in the field of object-based design metrics and a background that includes university teaching and industry work in telecommunications, avionics, and strategic weapons systems.
Linda is an expert in helping people make changes in their organisations, with proven change management strategies to enable you to be a more successful change agent in your organisation.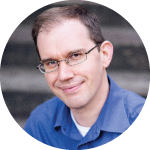 James Shore
James Shore is a thought leader in the Agile software development community. He combines deep technical expertise with whole-system thinking to help development teams worldwide. James believes that great software development teams consistently deliver market success, technical success, and personal success for team members and stakeholders.
James was an early adopter of Agile development and he continues to lead, teach, write and consult on Agile development processes. In 2001, he was one of the first 10 people to sign the newly-released Agile Manifesto and in 2005 he was an inaugural recipient of the prestigious Gordon Pask Award for Contributions to Agile Practice. James is a popular lecturer on software development process and his writing has appeared in many industry publications, including IEEE Software, SD Times, and Better Software. His work is frequently referenced in the press and his Art of Agile blog is regularly found on AgileDaily's list of top twenty most recommended Agile blogs. James is the co-author of The Art Of Agile Development (O'Reilly, 2007).