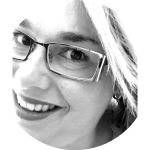 Chair
RENEE TROUGHTON | Co-host, The Agile Revolution; Founder, Unbound DNA
Renee Troughton is an Agile Coach with over 15 years of experience in software development, coaching and organisational change. Specialising in large scale adoption, Renee has spent nine years working with teams and organisations applying a variety of implementation models including undercover evangelists to broad reaching, cross government department governance changes. A Certified Scrum Master, Renee applies techniques from Scrum, XP, Kanban and Lean into non-software development domains.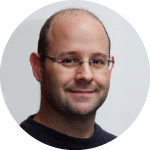 Co-Chair
MICHAEL REMBACH | Principal Manager – Application Development, Transport for NSW
Michael Rembach is an IT professional with over 25 years experience in a number of industries including medical, financial services and government. He stumbled upon Scrum in 2008 while setting up the applications development team at the Ministry of Transport and as a result, transformed the IT organisation into a responsive, delivery focused team who are responsible for the development and support of mission-critical, quality enterprise applications. Michael is a very passionate advocate for effective execution and alignment of business and IT objectives and as such understands that team culture and shared vision are paramount to success. He has presented on the topic of Agile adoption at a number of conferences and events and when not on his bike, studying something or other, or spending time with his young family is always looking for continuous improvement in meaningful ways.
REVIEWERS: Jeremie Benazra, Tony Nguyen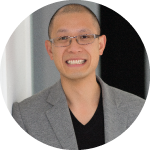 Chair
CHRIS CHAN | Agile Coach and Supervising Consultant, Object Consulting
Chris Chan is an Agile Coach with Object Consulting with over 15 years experience in software development who cares about humanising the workplace. He specialises in scaling Agile and helping executives, teams and individuals to adopt Agile values, principles and practices that thrive within their specific environment.
Chris is the organiser of the Melbourne Agile Coaching Circles Meetup group and his passion is working side-by-side with teams to help them become more effective and deliver value to customers and the business. He has a particular interest in coaching organisations and teams to bring about positive change to build learning organisations. His ethos is to be pragmatic, listen and apply incremental learning. In his spare time Chris likes to spend time behind the camera and enjoys a game of golf.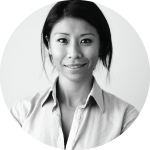 Co-Chair
PAULA NGOV | Partnerships and Community Principal, DiUS
Part of the Agile Australia speaker's alumni, Paula Ngov's world revolves around connecting the dots between technology, ideas and smart people to help digital solutions come to life. She loves to balance the financial, human and creative aspects of business, and through her 12+ year career this has helped her make a significant impact to many organisations across Melbourne and Sydney.
She is hands-on in the technology community and a big believer that we should all be contributing our deep technical skills towards helping our world be a better place. She volunteers her time to the Random Hacks of Kindness (RHoK) Steering Committee, Rails Girls Melbourne & Sydney, TEDxUltimo, CTO School Australia, and many cross-organisation open innovation activities.
REVIEWERS: Pete Cohen, Ben Gilmore, Chris Innes, Darren Lans, Tim Newbold, Daniel Ploeg, Bernd Schiffer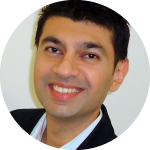 Chair
DIPESH PALA | Asia Pacific Agile Capability Leader, IBM
Dipesh Pala is the Asia Pacific Agile Capability Leader for IBM.  In addition to leading IBM's transformation journey to grow the Agile capability across this region, Dipesh pursues his passion for enabling organisations of all sizes to optimise solution delivery through the pragmatic use of Agile, Lean and traditional methods. His diverse background includes delivery roles in Software Engineering, Project and Portfolio Governance, and Agile Consulting across a variety of industries.
Over the last decade, Dipesh has helped organisations and project teams across many countries to continuously improve and find better ways of working. As an on-the-ground Agile Consultant, he has been instrumental in rolling out Agile at scale in many organisations, and is currently coaching and mentoring today's Managers and Executives to become the Agile Leaders their teams need.
In addition to being a top-rated speaker at industry conferences and seminars, Dipesh is also a seasoned facilitator who is able to drive out the best outcomes from any project-based or strategy workshops. Many organisations draw upon his extensive facilitation experience to plan and run Agile project workshops to increase participation and embrace collaboration.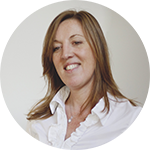 Co-Chair
ALEXANDRA STOKES | Founder, Agily
Alexandra Stokes is an independent consultant and Founder of Agily. Having spent many years in the industry specialising in Agile and Lean approaches, Alex now consults, writes, facilitates and presents on the topic of transforming to Agile and Lean ways of working.
Alex has been a champion for three major Agile transformations, as Head of Digital Engineering at Australia Post, as Head of Application Development and Maintenance at AIA Australia and as Head of Solutions Delivery at TAL Direct.
Alex has presented at Agile Australia twice and prior to leading IT transformations 'in the wild' Alex was a consultant at ThoughtWorks (Australia and UK) and Keane Ltd. Alex was an early comer to Agile practices in the late 90's and has helped many organisations overcome challenges with their cumbersome delivery processes.
REVIEWERS: Andy Kelk, Scott Muray, Mike Pollard, Rick Wingfield
Organisations and Communities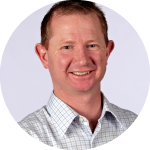 Chair
STEVE LAWRENCE | Agile Transformation Coach, Slice Consulting
Steve Lawrence has over 22 years of experience in business and IT. He has been a Senior Manager, Program & Project Manager, Agile Trainer and Coach. He has an intimate understanding of the balance between the economic reality of the work we do and how we want to do it.
Steve is a leading transformational coach and practitioner. He has been a lead coach to two of Australasia's largest corporate entities and agile transformations. Steve consults to a number of organisations and assists with Agile implementation at scale through training, mentoring and coaching. As a senior Agile consultant and practitioner, Steve is passionate about taking Agile across the enterprise and empowering people to be the best they can be. Steve's mantra is "Agile is a team sport" and like every good sporting team everyone must play their part to deliver successful outcomes. Steve has attended all of the Agile Australia conferences to date and ran the first mini Agile conference in NZ.
Steve has the following professional certifications: Scaled Agile Framework Consultant (SPC) 2013, Scaled Agilist, (SA) 2013, Certified Scrum Master (2005), Certified Scrum Practitioner (CSP) 2008, Project Management Professional (PMP) 2005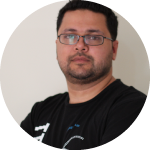 Co-Chair
SHOAIB SHAUKAT | Iteration Manager, REA Group
Shoaib Shaukat is an Iteration Manager at REA Group where he works with Agile Product teams and is responsible for delivering projects and leading engineering teams. Over last two years Shoaib has built several high-performing Agile teams and delivered several key projects for REA Group. With 14 years of experience in IT as a software engineer and manager, Shoaib has spent last eight years working with Agile teams at REA Group, Sensis and Owens Illinois. Shoaib is acutely aware that Innovation is the only recipe for long term survival and growth of the businesses and he is curious about finding ways to design and build innovative enterprises. Shoaib has an MBA in Innovation and Strategy from Melbourne Business School and an undergraduate in computer science.
REVIEWERS: Anthony Boobier, Michael Stange, Jody Weir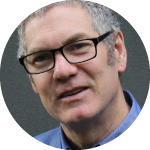 Co-Chair
SCOTT SHAW | Head of Technology, ThoughtWorks
Scott Shaw is the Head of Technology for ThoughtWorks in Australia where he helps to foster and share technical innovation across a broad spectrum of projects. For more than 15 years, Scott has been a developer, architect, and consultant to business, government and nonprofit organisations. He helps organisations shape pragmatic IT strategies while maintaining the highest possible technical quality. Scott has a particular interest in offshore and distributed delivery and travels frequently to mentor technical leaders in India and China. He has a wide-ranging passion for all things technical, and his current interests include microserivce architectures and the Clojure programming language.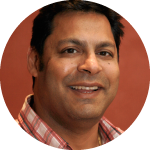 Co-Chair
NISH MAHANTY | Head of Development, AFL Media
Nish Mahanty is Head of Development at AFL Media with over 15 years experience working in IT, having worked in several start-ups and consultancies before long stints at MYOB, SEEK and nabCapital.
Nish is passionate about building high performing teams in order to deliver great business outcomes. Having experienced several "death march" mega-projects, he was convinced that there had to be a better way of delivering software, based on valuing team members as individuals. Agile was a natural fit, and he has spent the last 10 years driving Agile transformations within companies.
Nish has been fortunate to have worked with a range of experts from across the Agile, Lean, and Kanban communities, and love the challenge of adapting what he has learned to each new business situation.
REVIEWERS: Dean Cornish, Simon Raik-Allen, James Ross, Ted Tencza, James Vulling, Julie Wilson